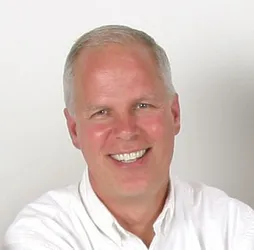 Licensed Marriage and Family Therapist
Licensed Independent Clinical Social Worker
Supervisor for LMFT, LICSW & LPCC Licensure
---
6607 18th Ave So. Suite #101
Richfield MN. 55423
Phone: 612-798-7373 x11
Fax: 612-243-3615
Click here to learn about our unique service: Co-Family TherapyAs the founder and Clinical Director of Lakewood Counseling and Career Center in 1990, I had a vision of providing clinical services that would provide couples, families and individuals a highly skilled and personalized approach to therapy. I believe that most people innately want to "author" their lives in alignment with their inner truth of who they are. Good therapy goes beyond the symptoms and seeks to maximize that alignment.

While my practice is wide ranging, I possess a strong passion for working with couples, adolescents and young adults, addiction and recovery issues, and men looking to re-author their lives. I have published POSITIVE PARENTING, a parent education curriculum for parents of adolescents. I present workshops on parenting skills, family systems, marital enrichment, and wellness issues.
QUALIFICATIONS AND PROFESSIONAL AFFILIATIONS


University of St. Thomas B.A.. Social Work
St. Mary's University M.A.. Human Development
Clinical Member of American Association of Marriage and Family Therapists
MN State Approved Supervisor for LMFT LICSW LPCC
In Private Practice since 1986
FEES and APPOINTMENTS

50 minute Individual, Couple, Family Sessions: $185
Individual Clinical Supervision: $75
Group Supervision: $45

To set up a session call and leave a message and I will return your call by the end of the day.
I am an out-of-network provider for most insurance companies. I can submit claims to your insurance company for you, but they will reimburse you for your payment of services. Please check with your insurance company for your "out-of-network mental health benefits".

If you are interested in clinical supervision for Licensure as a LMFT LICSW or LPCC please call about availability for individual or group supervision. I would welcome the opportunity to schedule a consultation to talk about my philosophy and fit for clinical supervision.General Intake Forms (all clients)
Adolescent Intake Forms
Adult Intake Forms
Parent Intake FormsRelease of Information FormDIRECTIONSExit 66th Street off of Cedar Ave (Highway 77). I am located 1 block west of the exit but you will need to head west 2 blocks and go through a round-about and circle back one block to the corner of 66th street and 18th Avenue. I am in suite 101 in the lower level of the building.