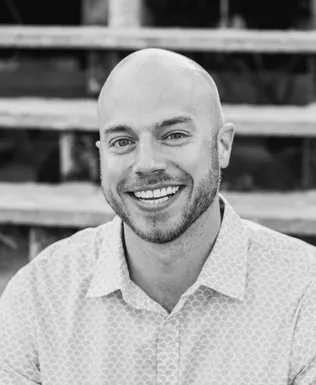 E-MAIL ME: [email protected]

OR

CALL ME: 612-798-7373 ext. 15
Research and experience tell us that effective therapy is predicated on a truly meaningful relationship between client and therapist. I am confident that I can provide a time and space where you and/or your teen will feel understood, accepted, cared for, and appropriately challenged to change. I work primarily with adolescents and adults who are struggling with issues such as depression, anxiety, ADHD, grief and loss, divorce, separated and blended families, life transitions, sexual health and sexual identity, alcohol and chemical abuse issues, conflicted family relationships, attachment issues, and emotion and behavior management. I also love working with athletes and sports enthusiasts!

My background includes working in inpatient/outpatient chemical health, and inpatient mental health. While I primarily work on an individual basis with my adolescent and adult clients, I also do family therapy sessions to augment this work. I can strike a balance between my one-on-one work with the teen by coaching and addressing issues with parents. If need be, I can also connect parents with one of the many experienced therapists at our location so we can address issues collaboratively.

I have my Master of Arts Degree in Marriage and Family Therapy from Minnesota School of Professional Psychology and my Bachelor of Arts in Psychology from St. Olaf College. Outside of work, I am a big sports fan, especially hockey. I also enjoy fitness and personal training. With these interests, I sometimes incorporate a teens' physical health into the therapeutic picture. As a husband and father, I hold deep in my heart the value of family and achieving the best relationships possible.
NOT SURE IF I AM THE RIGHT THERAPIST FOR YOU? I OFFER A FREE 20-30 MINUTE, IN-PERSON CONSULTATION.

E-MAIL ME TODAY: [email protected]
or
CALL ME TODAY : 612-798-7373 ext. 15

General Intake Forms (all clients)
Adolescent Intake Forms
Adult Intake Forms
Parent Intake Forms


*Click Here to learn about our unique service: Co-Family Therapy
---
Rates and Insurance

60-minute Individual, Sibling, Family Session(s): $175

To set up a session, call and leave a message and I will return your call by the end of the day. I am an out-of-network provider for most insurance companies. I can submit claims to your insurance company, and typically they will reimburse you for your payment for services. Please check with your insurance company for your "out-of-network mental health benefits". Sliding-scale fees are available on a limited basis.

6607 18th Ave So., Suite #101 Richfield MN, 55423
Phone: 612-798-7373 ext. 15
Fax: 612-243-3615